For private trumpet lessons or other inquiries, send me an email!
My primary teaching influences are:
David Burkhart, Mario Guarneri, Mark Inouye, Dr. Nikolaus Hohmann, and Scott Foglesong of the San Francisco Conservatory of Music
Charlie Geyer and Barbara Butler of Rice University
Michael Tilson Thomas of the New World Symphony
I believe that teachers and students are all on the same journey—just at different points along that path. I seek to treat fellow musicians of all skill levels with the respect they deserve for embarking on this difficult and rewarding journey. Whether you're preparing for an audition, learning the trumpet for the first time, or even just want to talk about a project idea, music, or the music career in general, I'm here to support you in whatever you seek to accomplish.
I offer in-person lessons in the area of Columbus, OH (COVID-19 vaccination required). I also am available for long-distance teaching over Zoom or your preferred media. Send me an email and let's talk!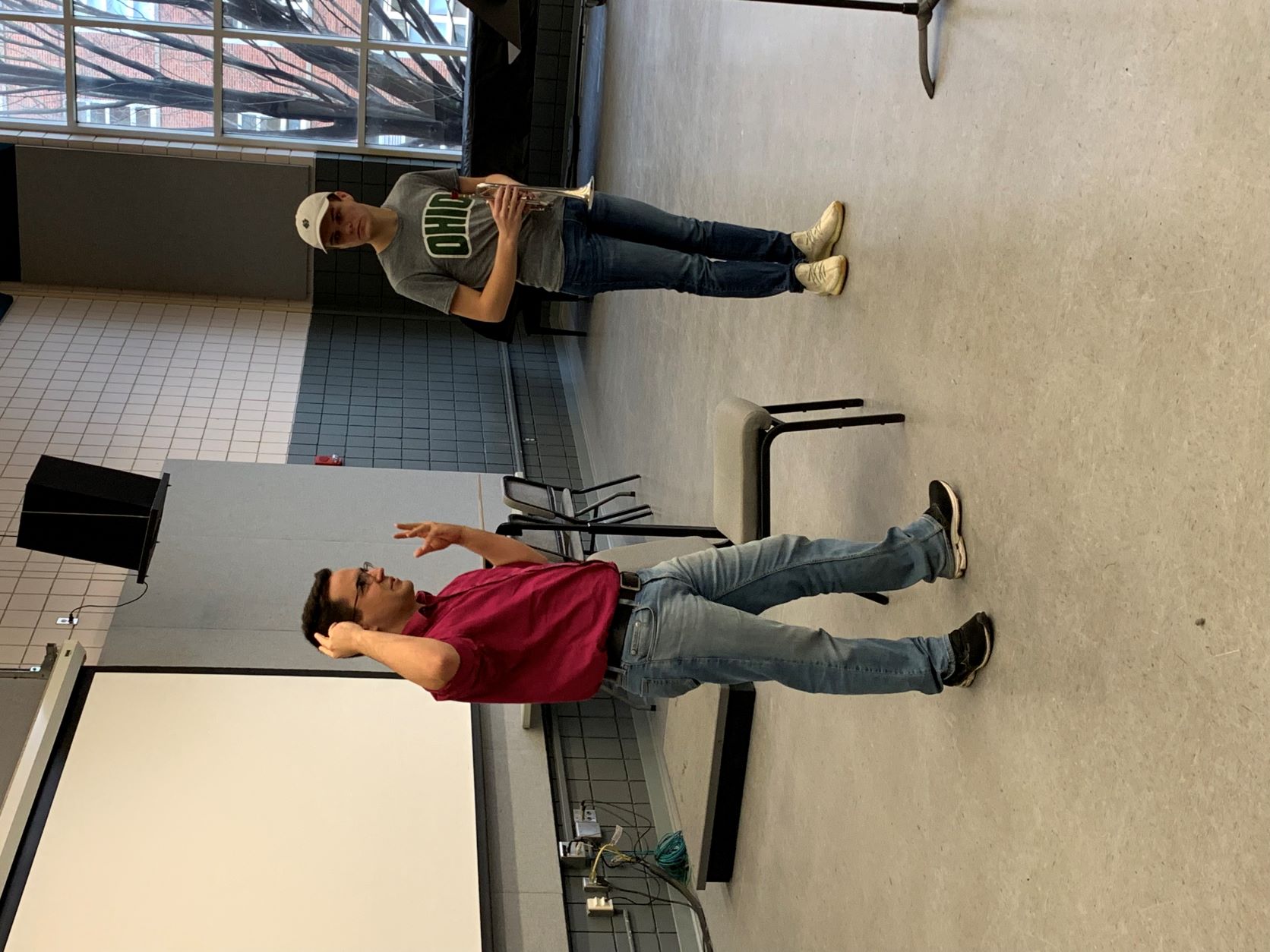 Ohio University Masterclass, 2022